HERMINIO GONZÁLEZ E HIJOS
HGH is leader in the manufacturing of poles and columns for supporting public and private lighting luminaires in the Spanish market, and also a significant player on a global level.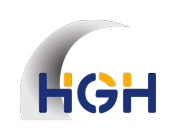 Herminio González e Hijos, S.L. is a family-owned company founded in 1987, the result of more than 50 years of experience of its creator, Mr. Herminio González, in the manufacturing of supports for public lighting.
This experience was completed and enriched with his sons' involvement in the structure of the organization, hence the name of our company.
Our Engineering, Sales, Production, and Customer Service departments work together from the very beginning to meet and satisfy the needs, expectations, and requirements of all our clients.


Public Lighting



Civil engineering for public works



Traffic Signalling



High masts


Mobile Crowns and Platforms



CCTV Equipment Supports



Other types of installations: support structures for networks
HERMINIO GONZÁLEZ E HIJOS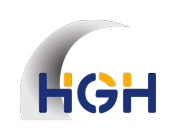 DESIGN
Search for solutions based on the creation and projection of compositions of poles and columns for lighting, regarding lines, shapes, and functionalities.
Customized projects with a wide variety of models that fit various activities and/or applications.
QUALITY
We are committed to ensuring that all manufactured products meet the required quality standards, avoiding errors that involve repeating processes and incurring non-quality costs.
We conceive the value of our products by incorporating environmental, social, and corporate criteria into our business strategy.
EXPERIENCE
We rely on three generations dedicated to achieving the goals of our customers. Over the years, we have invested in knowledge, machinery, technology, and labor to speed up our delivery times.
Our products are a benchmark within the industrial sector, both in the public and private sectors.
EVERY PROJECT, A CHALLENGE!
Design, Quality and Experience